About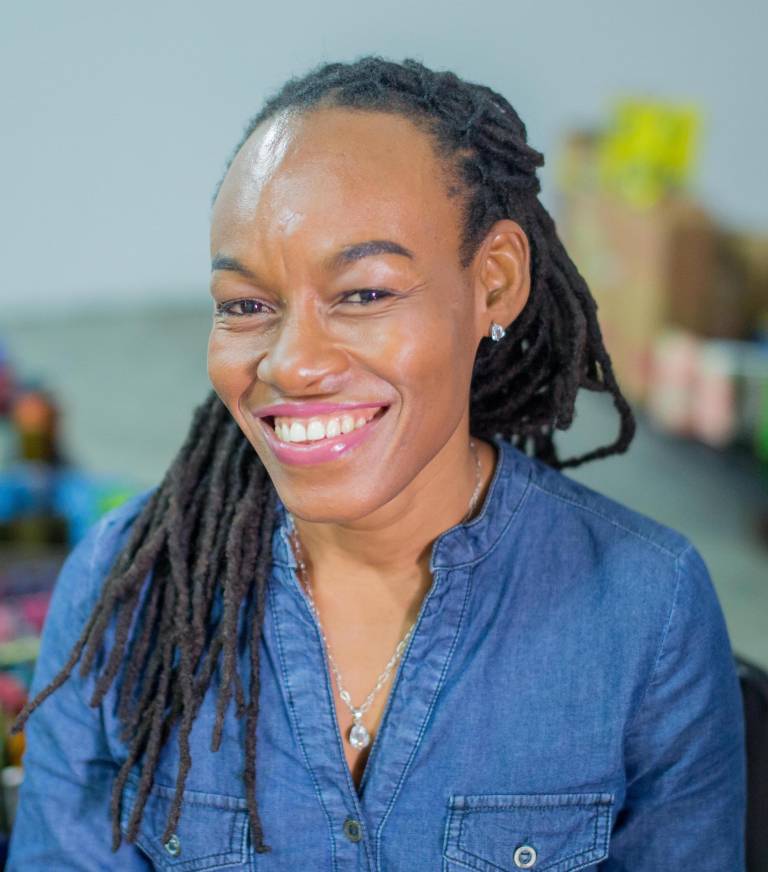 Photo by Godswill Ayemoba, photo courtesy, ORIE STUDIO
This artist Amarachi Okafor lives and works in Abuja, Nigeria - West Africa. I work in Sculpture, Painting, and collaborative public art - founded on camaraderie and play-.
I have practiced art internationally, taking up various studio and public art activities in Nigeria/Cameroun, Europe, the Caribbean and Asia through artist residencies to studios that I have run on my own. Currently, I have my studio in Abuja, Nigeria. 
Amarachi is educated in Fine Arts with BA (2:1, Painting), 2002 and MFA (Sculpture), 2006 both from the University of Nigeria Nsukka. She has an MA in Curatorial Practice (Curating Contemporary Art), 2012 from Falmouth University, UK- which has been most useful for managing the practice, research, and working with artistic archives, collections and documentation: my other passion -.  
I was a recipient of the prestigious Unesco Aschberg artists' award in 2007- which came with a Grant and an international residency to Lademoen Kustnerverksteder [LKV] in Trondheim Norway. In 2009, I was a recipient of the very competitive Commonwealth Foundation Commonwealth Connections Grant which supported my travel to London and the Bahamas in 2010, for research and exhibition. I have been an international artist resident at Nordisk Kunstnarsenter Dalsåsen – Norway, 2009 and Popopstudios, Nassau- Bahamas, 2010.   
Upon graduating from Falmouth University, UK, I won the Art Department's travel scholarship which supported my curatorial internship at the October Gallery, London.  
In 2014, I was awarded a prize at the National Art Competition in Nigeria. My debut solo exhibition was at Babel Art Space, Norway – funded by UNESCO and Trondheim Kommune-; and another at Oriel Mostyn Gallery, Wales. I was also part of the cultural Olympiad exhibition organised by Manchester Art Gallery, UK.
In recent years I have been making many solo art projects in collaboration with the public and audiences at alternative spaces. An example is the set of unique relational meetings held at 4 locations as part of the Jogjarkarta Biennial, Indonesia in 2015; and the inaugural set of events (at schools, market place, and government offices) which won a prize at the National Art Competition in Lagos, 2014.  
Besides making work in the studio, I continue to actuate these very rewarding public art collaborations engaging several levels of audiences in Nigeria. 
All of my work is for learning meant to bring me and my audiences to new knowledge as we are led to searching our hearts and discovering alternative ways of living.