About My Work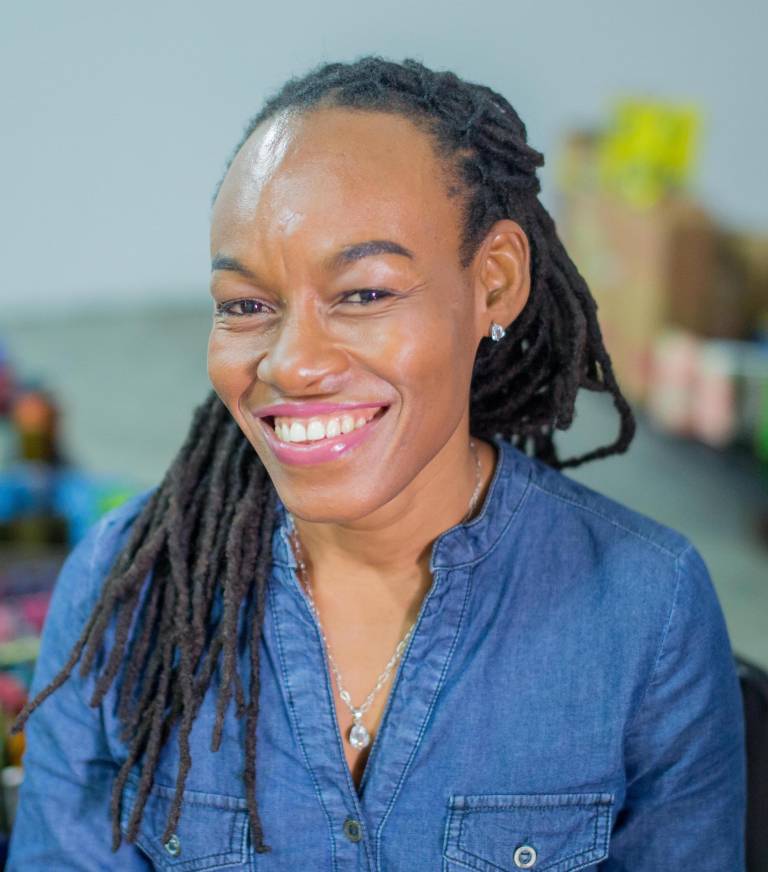 Hi. I am Amarachi Okafor.
I am an experimental contemporary artist from Nigeria.
Albeit a citizen of the world as art moves me everywhere, my studio is located in Abuja, Nigeria. Over the years, my artistic experiments have built me into many things: artist, curator, cultural producer, experimentalist, educator, teacher, et cetera. I have been making art since the year 2000.
My experiments revolve within fabricating [with] objects, [with] words and [with] activities with the intention to embrace/accommodate joy and produce good emotion. I sing too, not as much as I would like to,  but I try! I sing only worship.
My art merges disciplines to discuss topics around contemporary culture [/systems], human relations [/activities, results] and memory [history]. My key interests usually fall within the framework of assessing occurrences that 'happen' to us (humans) in the course of history- life's deals, so to speak-, and their consequences or results. Hence, I am speaking
for Truth [Justice], Peace, and Love. I am very much concerned about humanity and society, and our existence in the world-
the injustice, the low degree of peace and security (in Nigeria and elsewhere);
the decadence in our systems considering what is really possible especially
if we were to have and share (in) love for people.
In my work, I could lament or present my perception of the mindset, focus, outlook, expectation, or the situation of
the average citizen of the world, including myself; and sometimes specifically,
the average citizen of Nigeria. I hope to continue speaking about these matters, until things shift for the better!
Would you like to work with me? Come!