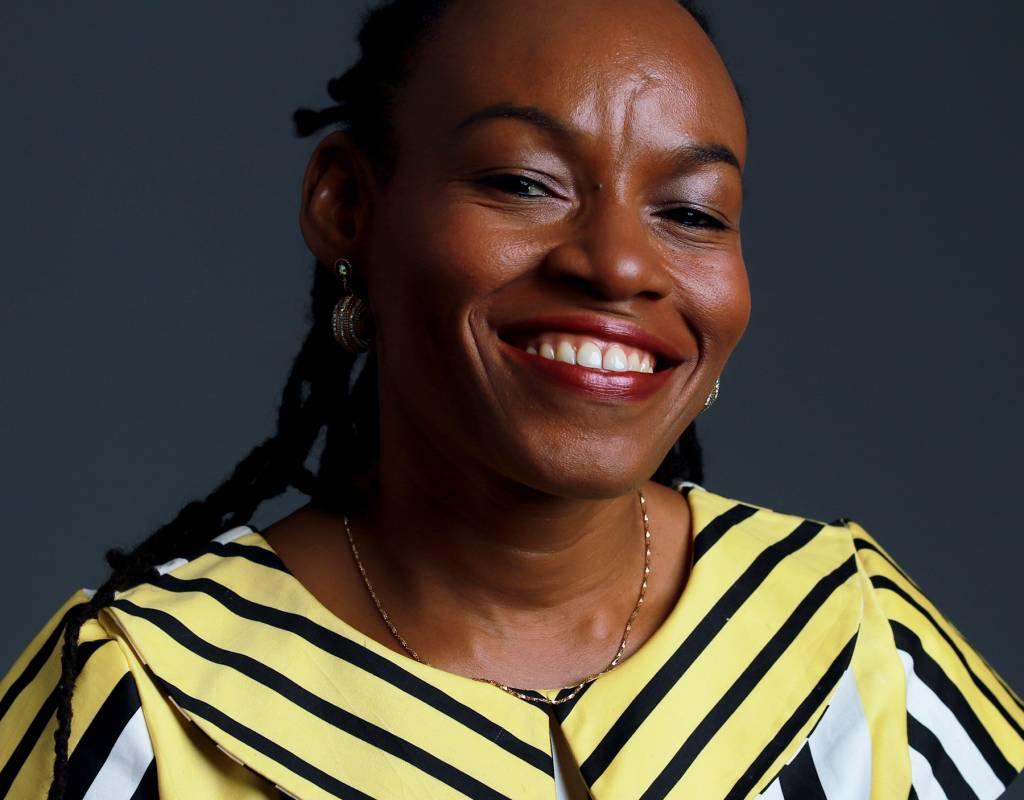 CV
Photo by Anselm Skogstad, photo courtesy, El Anatsui Studio
2013 –
FOUNDER/LEADER, ORIE STUDIO - Founding Projects Director
Artist, creating my own artwork.
Art professional and researcher (curatorial) organising systemised art databases and archival systems for private, public art collections for individuals and Institutions towards richer art education in Africa.
I serve as research support to world renowned artist, El Anatsui, I have assisted since 2017 and ongoing, in the Preparation of and setting up of the great major survey of the artist's work - El Anatsui: Triumphant Scale, organised by Haus der Kunst, Munich-Germany, in cooperation with Mathaf: Arab Museum of Modern Art, Doha -

currently participating in installing this exhibition, until Opening on Oct 1, 2019

- ; Kunstmuseum Bern; and Guggenheim Museum Bilbao; Curated by Okwui Enwezor, former director of Haus der Kunst, and Chika Okeke-Agulu, Professor at the department of Archaeology and Art History at the University of Princeton, Assistant Damian Lentini, Curator at Haus der Kunst.
I assist the supporting his work, in collaboration with his galleries (in London and in New York); and other collaborating institutions. My team and myself manage and look after the artist's artwork archives and documentation.
EDUCATION
MARCH 2017
KLEIN ARTISTS WORKS (KAW 20, SPRING 2017)
SEPTEMBER 2012
MA CURATORIAL PRACTICE (CURATING CONTEMPORARY ART)
,
FALMOUTH UNIVERSITY, CORNWALL, UK
Research as Practice, Curatorial Practice, Curatorial Models,Professional Practice, developing exhibition/project proposals with focus on contemporary Art in Africa.
DECEMBER 2006
MFA SCULPTURE, UNIVERSITY OF NIGERIA NSUKKA (UNN)
Exploration and Inquiry, Sculpture Theory, Sculpture Processes, Independent professional studio practice
FEBRUARY 2002
BA (HONS. PAINTING, MAJOR) 2:1, UNIVERSITY OF NIGERIA NSUKKA (UNN)
Sculpture, Textile, Graphics, Painting, Photography, Humanities, Foreign Language (French), Archaeology, Philosophy,Theatre Arts and Computer Science, Art History, African Architecture. Painting (major, 2:1)
Areas of Expertise:
Main- Culture Production. Culture Advocacy. Project Management/Planning – learning & education projects. Administration/Management/Advisory – managing, documenting Collections/Studio. Motivating Professional Practice(s)Sub- Management, Learning advocacy, Budgeting.
CORE SKILLS: I have a personal inclination to organising and caring for things/objects and Spaces- Tenacity, Attention to detail, Critical thinking/context,
Research, Writing
ACTIVITIES
SELECTED ACHIEVEMENTS
AWARDS/GRANTS
Recipient, Scholarship from Klein Artist Works, Chicago, USA
Winner (Jury Prize), African Artists Foundation National Art Competition
Recipient, Grant Award to graduating MA Art student, Falmouth University, UK
Winner, Commonwealth Connections 2009
Winner, ARESUVA, an exhibition grant award from the National Gallery of Art (Nigeria)
Winner, UNESCO Aschberg – A Unesco Artists' sponsored artist residency Award for residency at LKV, Trondheim- Norway
ARTIST RESIDENCY AWARDS
Biennale Jogjarkarta, Jogja, Indonesia, funded by the Biennial

2015

Popopstudios Centre for the Visual Arts, Nassau, Bahamas, funded by the Commonwealth Foundation

2010

Nkd (Nordisk Kunstnarsenter Dalsåsen), Norway, funded by Nkd

2009

Lademoen Kunstnerverksteder Trondheim, Norway, funded by the UN

2007

Aina Onabolu Studios, National Gallery of Art Lagos, Nigeria, supported by the National Gallery of Art,

2004
SOLO EXHIBITIONS/PROJECTS (selected)
I Am The Light, a multi-dimensional public art project (taking art to new audience

s)

carried out in collaboration with children and teens of the Catholic Church of Assumption, at an 'alternative space' (Divine Mercy School), Asokoro-Abuja, Nigeria.

I Learnt This, a multi-dimensional public art intervention, discussion, teaching and workshop series, at 4 venues (3 public locations/schools and the Jogja National Museum) in Jogjarkarta Indonesia

2015

Ask Yourself, a multi-dimensional public art intervention, involving discussions, teaching and workshop series, at 4 public locations (market, public offices and schools) in Abuja. It was a collaborative interactive art with the public and with other artists in Abuja Nigeria

2014

Seven Days Live Art, Presentation of art pieces daily, - multiple variant locations, in Dalsasen, Dale I Sunnfjord, Norway

2009

Open Studio to work in Progress, Nkd Dalsasen, Dale I Sunnfjord, Norway

2009

Africa West, Oriel Mostyn Gallery Llandudno Wales, UK

2008

Europe at Financial Times, Babel Art Gallery, Trondheim. Norway

2007

Open Studio, Lademoen Kunstnerverksteder, Norway

2007
GROUP EXHIBITIONS (SELECTED)
LineGuage: Textual Imagery/Linear Allegory; Centre for Contemporary Art, Lagos

2018/2019

Colourful Africa, MOESHEN contemporary art gallery, Penthouse Floor, Zen Building, Life Camp, Abuja

2017

Nkoli Ka (Nsukka School after 5 years) - a touring exhibition-UNN, Nsukka; Abuja; Lagos

2017

Biennale Jogjakarta, Jogjakarta, Indonesia

2015

National Art Competition, An African Artists Foundation exhibition. Lagos

2014

2gether Again, An exhibition of National Gallery of Art, Nigeria, Kaduna

2014

We Face Forward: Art from West Africa Today, a cultural Olympiad exhibition of the London 2012 Olympic, Manchester Art Gallery, UK

2012

I am Bahamian. I eat Conch Salad, an art experience/intervention with visual artists and fashion designers-The Hub Gallery, Nassau, The Bahamas

2010

RAVY (RENCONTRES D'ARTS VISUELS DE YAOUNDÉ), Festival. Yaoundé- Cameroun

2010

FIAC Alger 2009, The 1st International Festival of Contemporary Art of Algiers, Musée National d'Art Moderne et Contemporain, Algiers

2009

International Art Expo Nigeria 2009 [with Joe Musa Gallery], National Museum, Lagos

2009

ARESUVA 2008, International Conference Centre Abuja, Nigeria

2008

Experimental frontiers: Society Through the Eyes of South African and Nigerian Artists, Vansa Western Cape Space, South Africa- Curated by Okechukwu Nwafor-

2008

Art 4: Channel Four Television Corporation, London, UK

2008

Guest Artists' Open Studios, Lademoen Kunstnerverksteder Trondheim, Norway

2007

MFA Graduation Exhibition, University of Nigeria, Nsukka (UNN)

2007

Make-Op/Zombification (Performing Anthropology) Interdisciplinary Theatre Performance, practical workshop and presentation. Goethe-Institut Lagos, Nigeria

2007

20th Century Art: a Story from Nigeria, an 'Off Show' at Dak'Art 2006, Cheikh Anta Diop University, Dakar-Senegal

2006

Afrika Heritage 2004, a Pan African Circle of Artists (PACA), Exhibition, Alliance Francaise, Enugu

2004

Visual Orchestra, Alliance Francaise, Enugu

2004

Heritage, a Federal Capital Territory Council for Arts and Culture exhibition, FCT Abuja

2003

Women in Art Exhibition, A National Gallery of Modern Art Exhibition, National Gallery of Modern Art, Lagos

2002

Exhibition organized by Chinze Art Place Abuja Sheraton Hotel, Abuja

2002

Bachelor's Degree Award Exhibition, Fine Arts Department, UNN

2002

Artytude, an association of Fine Arts Students exhibition, Art Theatre, UNN

2002

Women in Art exhibition, FCT Council for Arts and Culture, Abuja

2001

Footprints, Ana Gallery, UNN

2001
PUBLICATIONS
I Learnt This Film, a documentary based on the 2015 project I Learnt This [see Individual Exhibitions]. Projected to be produced by ORIE STUDIO in Nigeria,

2019

Ask Yourself Film, a documentary based on the 2014 project Ask Yourself [see Independent Curatorial Projects]. Projected to be published by ORIE STUDIO in Nigeria,

2019

Ask Yourself, a book based on the 2014 project Ask Yourself [see Independent Curatorial Projects]. Projected to be published by ORIE STUDIO in Nigeria,

2019

I am Bahamian. I eat Conch Salad, a book documenting the exhibition/art intervention (featuring an essay [Questioning The Canon: Art And The Museum's Social Responsibility] by Frank Ugiomoh) Published in the UK by ORIE STUDIO,

2012
PUBLIC LECTURES, WORKSHOPS DELIVERED
ORIE STUDIO hand paper-making workshop, 2018, a hands-on art project of making art paper with indigenous materials, in collaboration with visiting artists from New Jersey, USA; Art Teachers Association, Nigeria (AVATIN), JSS Guduwa, Abuja; GSS Garki, Abuja

2018

The Power of Cultural Diplomacy: Cross cultural engagements - 'Identities of a female African Artist', a Society of Nigerian Artists Abuja & Embassy of USA in Nig., city wide exhibition project and panel discussion [ 'Abuja Unlocked....Discovering Art Spaces', Abuja

2017

Workshop and Discussion with women artists working in craft and with 'sewing' as a process, Kedai Kebun Forum (KKF), Jogjarkarta Indonesia

2015

WORKSHOP WITH AMARACHI OKAFOR. Thinking About Exhibitions: on art exhibitions and the curatorial role, A 5 day capacity building training/workshop, to curatorial Department staff, NGA, Abuja

2013

In Conversation (with Lucy Azubuike, Amarachi Okafor, Victorian Udondian, and Curator Gabriella Salgado), Tiwani Contemporary London

2012

The Artist-Curator, an artist-curator Talk presented by Amarachi Okafor, to the Curatorial Dept., National Gallery of Art, Abuja

2011

Artist Talk, Popopstudios centre for the Visual Arts, Nassau, The Bahamas

2010

Art Workshop for Children, with Antonius Roberts and Amarachi Okafor, in collaboration with Aids Foundation, Nassau, The Bahamas

2010

Performing Anthropology Workshop - Interdisciplinary Theatre practice workshop, Goethe-Institut Lagos, Nigeria

2007

Artist Talk, Spike Island Studios, Bristol, UK

2007

Artist Talk, Weston College/Bath Spa University, W-S-M, UK

2007

Artist Talk, Kuumba project, St.Paul's, Bristol, UK

2007



OTHER WORK EXPERIENCE (selected)
Internship: October Gallery London (Gallery Assistant)

2012

Assistant: to the organizing team of the 2012 Penzance Convention [Voluntary]

2012

Jerwood Drawing Prize 2012 by Parker Harris contemporary visual art specialists (Falmouth University Submission Center), [Paid)]

2012

Curator at National Gallery of Art (NGA), Nigeria 2008 – 2015 [Senior Curator, 2012-2015, Curatorial Assistant, 2008-2012]